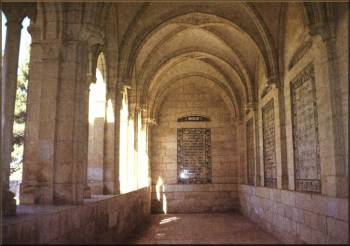 The closing petition of the Lord's Prayer is a compendium of everything from which we want God to deliver us, in this life and in the life to come.

St. Cyprian, who wrote the first extensive commentary on the Pater Noster, teaches that we are here praying to be freed from the consequences of sin. The Church follows this teaching, which places our dread of evil into proper perspective.

So far, in the Our Father, we have prayed for God's mercy on our sins, for strength to do God's will, for wisdom not to give into temptations. In closing, we ask to be spared such evils as are the result of sin, our own and the sins of others.

Evil, in general, is anything contrary to the will. But there are two kinds of evil, even as there are, finally, two wills that can be displeased. That which is contrary to God's will we call sin. That which is contrary to the human will we call pain.

The special focus of the last petition of the Lord's Prayer is to be delivered from pain. But, immediately we must be careful to explain what this means. While ultimately all pain is somehow the result of sin, not all pain is bad for us. Indeed some pain is even necessary for the salvation and sanctification of the world.

When God became man, He had joy set before Him and chose the Cross. If we are to become like Him and cooperate with Him in the redemption of the world, we should expect and even embrace a certain amount of pain in or lives.

Yet in the final petition of His own prayer, Christ tells us to ask for deliverance from evil. What kind of evil, as pain, are we praying to be spared? Pain is whatever contradicts our wills. It can be pain in the body, or pain in the soul. It can be physical distress or emotional disturbance, or spiritual dryness, or mental anxiety. In a word, the pain can be anything, inside of us or outside of us, that we find displeasing and want to be freed from enduring.

Realizing that pain can be a great blessing, we pray to be delivered from such pain as God, in His wisdom knows would not be beneficial for our souls. We also pray to profit from the pain we have to suffer. We pray that the pain we endure will benefit others. And we pray for deliverance from that absolute evil which is the eternal loss of God.

"Amen" is considered part of the biblical text of the Lord's Prayer. It is in the Latin Vulgate of the New Testament and has been extensively commented on by the saints.

Literally "Amen" means, "truly," or "it is true," and expresses acceptance of what has just been said. At the end of the Our Father it is an earnest hope that God will grant all our preceding petitions. It is an act of confidence that the Father is moved by this "Amen," which Jesus so often used to stress the divine authority of His words.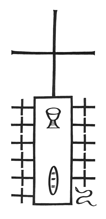 Copyright © 2002 Inter Mirifica
Pocket Catholic Catechism