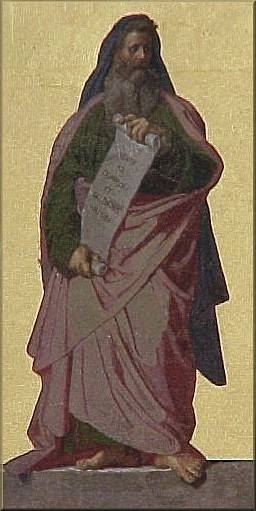 The kingdom for which we are praying to come is the kingdom of which Christ so constantly spoke in the gospels. The Greek word Basileia (kingdom), which occurs in the Lord's Prayer is the same term He used throughout His public ministry and, after the Resurrection, up to the time of His ascension into heaven.

Jesus intended us to pray that the kingdom He described, in every sense, might come.

There are two principal ways in which Jesus spoke of the kingdom. He described it as a present reality, and as a future anticipation.



Present Reality
The kingdom as a present reality is the Church which Christ was founding. It is a visible reality to which people are called by the preaching of the gospel; into which they enter through Baptism; in which they are sanctified by the sacraments; which is composed of both good and bad members; with which Christ identifies Himself as "my kingdom"; and from which the whole world receives the graces of salvation.
On all these levels, the kingdom as present reality is meant to "come," that is, to increase and intensify.
We pray that the Church may become more effective in proclaiming the gospel; that the zeal of her members might increase by spending themselves in preaching Christ and Him crucified.


We pray that more people may receive the gift of the true faith and be baptized.


We pray that those who are in the Church may become more holy and pleasing to God.


We pray that those in the Church who are estranged from God through sin may repent and be reconciled with the Lord.


We pray that Christians may become more Christlike so that others may see their good works and be drawn to embrace the faith that produces such reflections of the Divine Master.


We pray that by their practice of virtue, all followers may become more effective channels of grace to everyone whose life they touch.


Future Anticipation
Especially in the Gospel of Matthew, Jesus speaks frequently of the "kingdom of heaven."
Here the petition of the Lord's Prayer is a plea for the salvation of souls and for their glorification in the world to come.
We pray for the grace that people need to reach the heavenly kingdom for which they were made.


We pray for the light that people need to know God's will in their lives and the strength to fulfill this will, so they may deserve to enter heaven.


We pray that those who belong to Christ's kingdom on earth may be more generous in cooperating with His grace, so that in heaven they may give God greater glory for all eternity.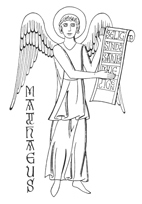 Copyright © 2002 Inter Mirifica
Pocket Catholic Catechism