Churches and Chapels that have Eucharistic Adoration
Should you come across any information in this Directory that is incorrect, for the love of your neighbors who earnestly use this Directory to locate a place where they can go to visit Jesus for any number of reasons, we ask that you let us know so we can update your Directory to make sure Jesus, exposed in the Blessed Sacrament, can always be found and loved by His people. Remember: He humbly and patiently waits just for YOU.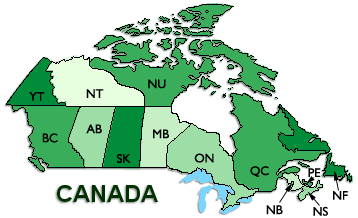 To locate an adoration site nearest you,
click a province on the map above or
on one of the links below,
then search by city.
---
Home
|
Directory
|
Eucharist
|
Divine Training
|
Testimonials
|
Visit Chapel
|
Hardon Archives
Adorers Society
|
PEA Manual
|
Essentials of Faith
|
Dictionary
|
Thesaurus
|
Catalog
|
Newsletters
---
DISCLAIMERS AND ACKNOWLEDGEMENTS
---
This Directory lists the parish or organization's office information as well as the days and times they have exposition. Since this information is subject to change, call ahead to verify the days and times listed as well as to ask where they hold their exposition.
---
Real Presence Eucharistic Education and Adoration Association
718 Liberty Lane
Lombard, IL 60148
Phone: 815-254-4420
Contact Us
Internet:
www.therealpresence.org
Copyright © 2000 by www.therealpresence.org
All rights reserved worldwide.
No part of this publication may be reproduced, stored in a retrieval system, or transmitted, in any form or by any means, electronic, mechanical, photocopying, recording or otherwise, without the prior written permission of www.therealpresence.org